The Utah Inland Port Authority exists to improve reliability, increase efficiency, and reduce costs in the statewide logistics system. In order to position Utah as a leading trade and logistics hub, we need you to work with us in advancing smart and sustainable solutions.
INITIATIVES & PARTNERSHIPS
Pandemic Trucker Resources
Demand for medicine, groceries, and other vital supplies has put an unprecedented number of truckers on the road. However, restrictions due to the COVID-19 pandemic make it difficult for those truckers to get services. The UIPA has partnered with the Utah Trucking Association, Utah Restaurant Association, and the Utah Office of Tourism to coordinate non-traditional resources to support these essential workers and the movement of goods around the state.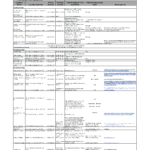 Satellite Port Assessments
The Utah Association of Counties is conducting a comprehensive analysis of possible areas throughout the state that could be developed as a satellite port location. Working with the Association of Governments, the first phase of this process includes screening logistics goods and movement assets to map cargo handling facilities. A timeline for the second and third phases of this process is still being identified.
Renewable Energy Supply
An agreement with Rocky Mountain Power aims to create a sustainable energy supply for the Inland Port area, including rooftop solar development within the boundary with a goal of making all power in the Inland Port from renewable sources.
Here are a few examples of ways we can collaborate:
If you are a…
Trucking company, talk to us about how to maximize your investments in sustainable fleet technology.


Entrepreneur with a big idea, we can help find a place for your idea to flourish.


Municipality, tell us about the supply chain assets you have in your area.


Community neighbor, how can we can help ease or avoid industrial traffic or other impacts in your neighborhood?


Developer, let us help your project build to and maintain the highest energy efficiency and emission standards.


Employer, are there transit, childcare, or other opportunities for employees we can support?