This is the Place, Now is the Time – Realizing statewide growth through logistics
Creating statewide and regional growth is no small feat for any state. But today, Utah is uniquely positioned to do exactly that. Its strategic location at the crossroads of America's West makes Utah the ideal location to benefit greatly from logistics-based development. Utah's Inland Port is a robust system of global logistics, utilizing air, rail and ground shipping channels, to facilitate the movement of an ever-growing flow of goods through and within the region. Understanding how Utah's transport systems work, their potential for expansion, and why they make Utah the premier location for the Inland Port is critical to understanding how the Utah Inland Port Authority will bring massive economic growth to the state.
UIPA Zoning Lookup Map
This is the official zoning map for the Utah Inland Port Authority. Use this map to identify zoning for property located within the UIPA jurisdiction. Zoning ordinances define land uses within a community, including commercial, residential, industrial and parks. It's important to remember that the Utah Inland Port Authority has no zoning authority. Ordinances are drafted, passed and implemented by the municipalities in which the UIPA jurisdiction overlaps. These include Salt Lake City, West Valley City and Magna Metro Township.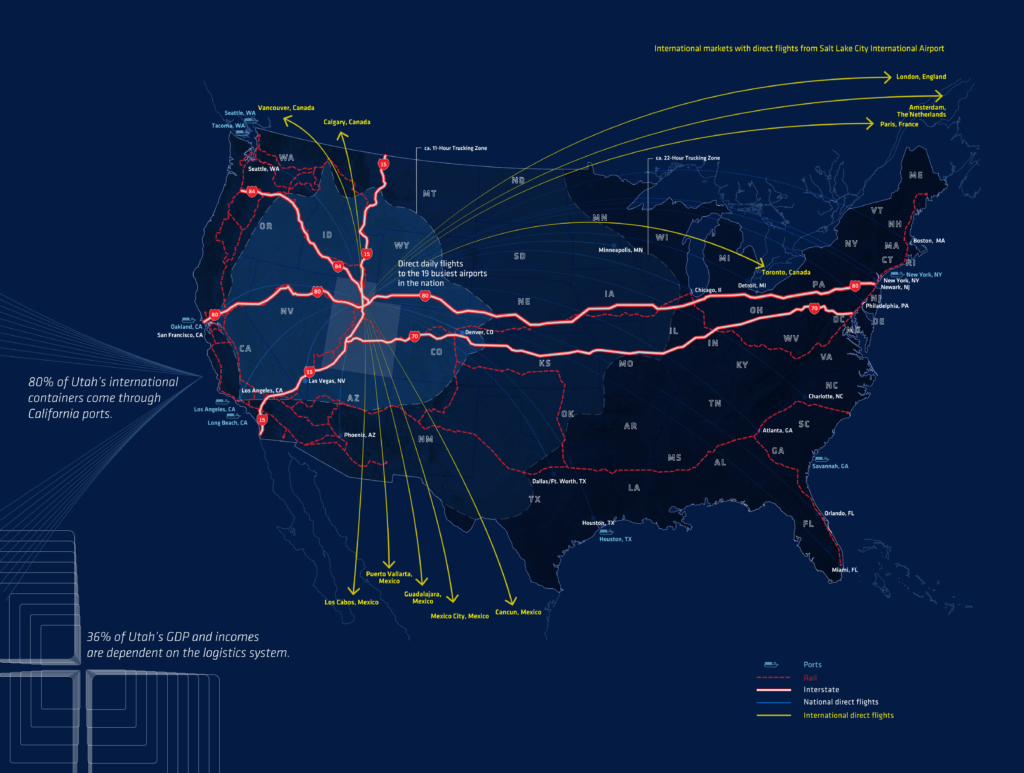 The current Utah Inland Port jurisdictional area is made up of approximately 16,000 acres in one of the few remaining undeveloped areas of Salt Lake County. It sits at the intersection of two interstate freeways, major national railways and an international airport, which puts the area in high demand for expanding warehouse, distribution and manufacturing.
Most of the area is privately-owned and approximately 7,000 acres are vacant and suitable for development.