This is the Place – Connecting the World at the Crossroads of the West
Creating a system of global logistics begins with robust infrastructure. The state of Utah has long been a leader in constructing and maintaining important projects to help goods and Utahns move seamlessly throughout the state. Understanding how these transportation systems work and why they make Utah the premier location for an Inland Port is critical to understanding the goals of the Utah Inland Port Authority.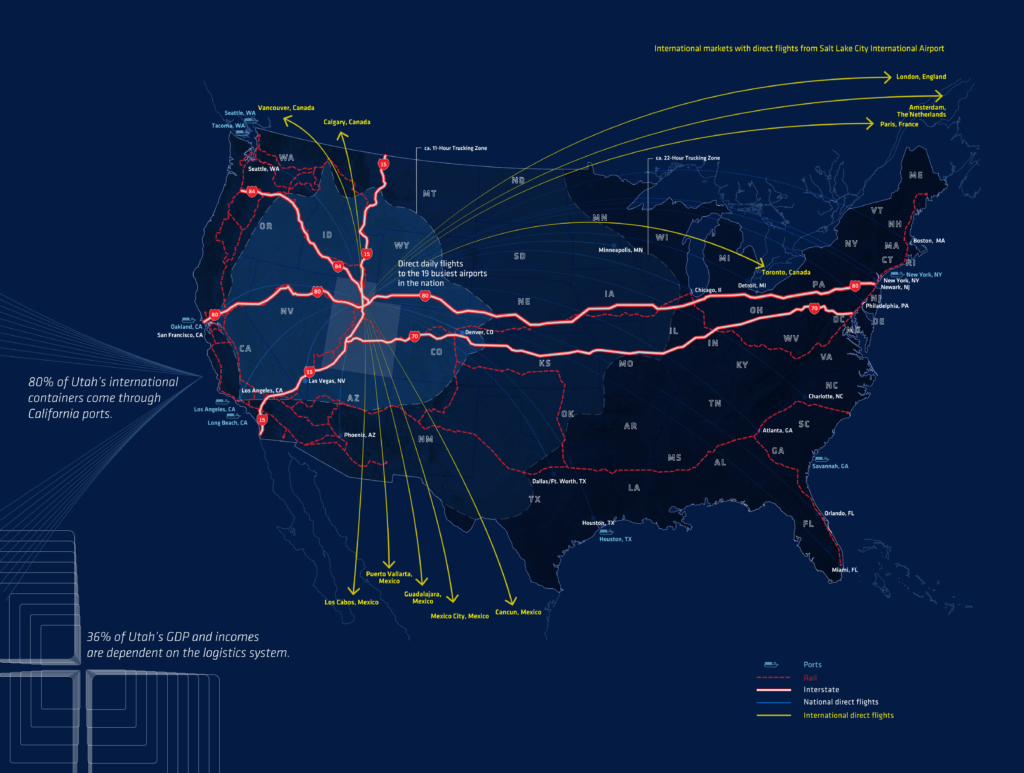 The current Utah Inland Port jurisdictional area is made up of approximately 16,000 acres in one of the few remaining undeveloped areas of Salt Lake County. It sits at the intersection of two interstate freeways, major national railways, and an international airport which puts the area in high demand for expanding warehouse, distribution, and manufacturing.
Most of the area is privately-owned and approximately 7,000 acres are vacant and suitable for development.